Wikca's Majickal Index
Goddess Bless Your Full Moon Celebration
May 5th, 2012
Blessed Beltaine
May 1st, 2012
This is a guide for the modern Wiccan, compiled from various sources by a solitary practitioner. This guide is readily availiable and may be freely distributed, so long as the source information is carried on in its entirety. Any variation of this policy will subjugate the user to copyright laws, and in no way will be the responsibility of the author or the provider of this web page.

Please be patient as construction continues.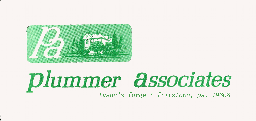 Index of Days and Colour Associations

Index of Herbs and Majickal Properties

Read About the History of Wicca

Keep Aware that Freedom of Religion is being tried all around us. Remember the Burning Times, and Never Let it happen Again! Read On...

Visit the home of Covenant of the Goddess

Information about Interfaith Sanctuary at Four Quarters Farm

Southeastern PA Pagan Community

Sign My Guestbook

View My Guestbook